Communiqué Content Opportunities for CCBA Members
By Stephanie Abbott
Members of the CCBA are encouraged to write original content for publication. Articles must be on-topic and original, unpublished works written by the attorney(s) listed in the byline, and for publication in the Communiqué. Space is limited; content is subject to approval, editing. As space is limited, the editors review all proposals for articles several months in advance.
Editorial content proposals
Content proposals should include the following information:
Original submission of ideas for articles, or themes for future editions
Author(s) name(s) and Nevada bar #(s) and a short biographical statement
Summary paragraph providing the focus and scope for the article (include relevant rules/statues/procedures, etc.)
Proposed issue for placement/publication (see page 8 for editorial calendar).
Proposals should be submitted to the Editor-in-Chief c/o CCBA staffer Steph Abbott via StephanieAbbott@clarkcountybar.org. She will forward all items to the editorial board for consideration.
Editorial content
Each issue of Communiqué maintains an editorial focus with practical legal articles and features for Nevada attorneys, judges, and their staff. The content of each issue is planned several months in advance.
All articles submitted will be considered for publication in the Communiqué. However, Communiqué will not publish self-serving articles promoting a specific named product or services of an individual or firm.
The Editor-In-Chief, in conjunction with the CCBA Publications Committee and the editorial board, reserves the right to edit or to reject articles submitted, and to decide when or if they will publish the article.  The editorial board reserves the right to edit for style, content, continuity, and length. The CCBA Publications Committee and the editorial board will not consider for publication unsolicited articles from merchants who are not members or supporters of CCBA through sponsorship or advertising. If a specific need arises for a merchant-authored article or feature, the Publications Committee shall attempt to secure an author from the list of CCBA merchant members and/or those companies who currently support CCBA through sponsorship and/or advertising. The Publications Committee gives priority to articles and content submitted by active CCBA members.
All authors must follow the guidelines for the composition and submission of content listed in our editorial policy.
About the author: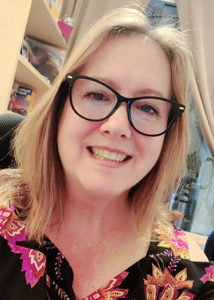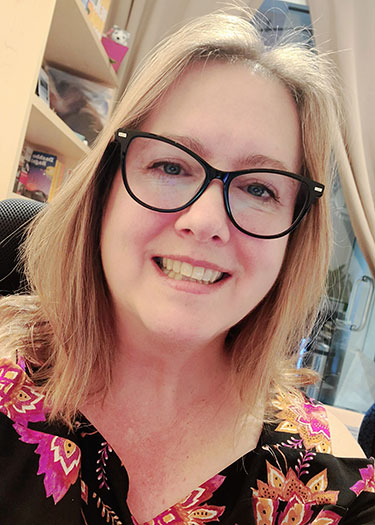 Stephanie Abbott is the Communications Manager for the Clark County Bar Association.
This article was originally published in the "Mental Health" issue of Communiqué, the official publication of the Clark County Bar Association, (June-July 2020).
© 2020 Clark County Bar Association (CCBA). All rights reserved. No reproduction of any portion of this issue is allowed without written permission from the publisher. Editorial policy available upon request.