Educating and Treating Defendants in Mental Health Court
By Judge Elizabeth Gonzalez and Hearing Master Bita Yeager
Scientific research has established that mental illness and drug addiction, also known as substance use disorder, are caused by diseases of the brain. The Eighth Judicial District Court's Mental Health Court focuses on educating and treating defendants ("participants" once they are in the program) who suffer from serious mental illnesses that are treated with medication, such as schizophrenia, schizoaffective disorder, bipolar disorder, major depressive disorder, and PTSD. Participants learn how to manage their disease and reduce hospitalizations through taking proper medication and using coping skills. As needed, they are taught skills for employment and independent living. Making these significant changes through program participation reduces their likelihood of committing crimes in the future. To accomplish this goal, the court works hand in hand with a team of professionals – the court coordinator (who is a licensed clinician), prosecutors and defense attorneys, probation officers, community mental health case managers, and treatment providers.
Over the last three years, the court has become more effective by increasing the use of evidence-based practices. Clinical assessments of new applicants are now conducted in-person. Through a federal grant partnership with UNLV, the court now uses a gender-responsive risk assessment tool for increased accuracy in addressing each participant's risk to reoffend. Participants who are high risk for antisocial behavior are now enrolled in specific cognitive behavioral therapies.
The court has found that while increasing positive reinforcement with participants has been an effective tool for success, the greatest incentive for change has been the participant's realization of the positive difference that treatment has made in their own life. Court hearings frequently involve discussions with the participant about the changes they have experienced, such as understanding how to manage their disease and the devastating symptoms, reconnecting with estranged family members, recognizing and addressing past trauma, building confidence through achievements at school or in employment, feeling the security of a safe environment after years of homelessness, and enjoying the freedom of living as a law-abiding citizen.
The recent pandemic and social distancing directions have forced the court to adjust. Changes to IT have allowed the court to continue holding hearings through video or phone. Medicaid made immediate changes to allow coverage for individual and group therapy through telehealth. The court discovered a robust network of sobriety support meetings that are available to participants through video or phone. Although the court looks forward to a time when participants can again appear in person, the court now has the ability to use other means to support treatment and participation, which has been an unexpected, but welcomed, silver lining.
About the authors: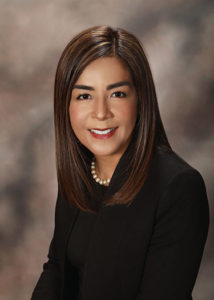 Hearing Master Bita Yeager handles Specialty Court matters for the Eighth Judicial District Court. She currently presides over Civil Commitment Court, Mental Health Court, and Co-Occurring Disorders Court, which she established in February 2019.
Judge Elizabeth Gonzalez serves Department XI at the Eighth Judicial District Court in Clark County Nevada. She handles business and civil cases. Additionally, she oversees the Eighth Judicial District Court's Mental Health Court, which provides treatment and oversight to defendants from across Nevada.
This article was originally published in the "Mental Health" issue of Communiqué, the official publication of the Clark County Bar Association, (June-July 2020).
© 2020 Clark County Bar Association (CCBA). All rights reserved. No reproduction of any portion of this issue is allowed without written permission from the publisher. Editorial policy available upon request.