On March 24, 2022, the Clark County Bar Association hosted the Meet Your Law Students Mixer at the bar's offices in downtown Las Vegas. Over 85 people registered to attend this special event. This event was designed to be an ice-breaker opportunity for law firm partners to meet UNLV law students. The event featured complimentary food and drink for law students and managing/hiring partners from law firms in southern Nevada.
This event was hosted by three CCBA committees:
Community Service Committee
Diversity and Inclusion Committee for Equity
New Lawyers Committee
Special thanks to all who attended this event and for the efforts and support provided by:
Nikki Harris, J.D., of the UNLV's William S. Boyd School of Law
Minjia Yan of Millennium Commercial Properties
Paul Ray of Paul C. Ray, Chtd.
Special Thanks to Meet Your Law Students Premier Sponsors
Participating firms included:
Bailey Kennedy, LLP
Claggett and Sykes Law Firm
Dobberstein Law Group
Ghandi Deeter Blackham
Gordon Rees Scully Mansukhani
Hall Jaffe & Clayton, LLP
Kaempfer Crowell
Lagomarsino Law
Leah Martin Law
Leavitt Legal Services, P.C.
Legal Aid Center of Southern Nevada
Lincoln, Gustafson & Cercos, LLP
Nettles Morris
Paul C. Ray, Chtd.
Roland Law Firm
Thorndal Armstrong Delk Balkenbush & Eisinger
Wright Marsh & Levy
Zaffre Law, P.C.
Zumpano Patricios Popok & Helsten
About this article: This article was originally published in the "Discovery" issue of Communiqué, the official publication of the Clark County Bar Association, (May 2022). See https://clarkcountybar.org/about/member-benefits/communique-2022/communique-may-2022/.
About the author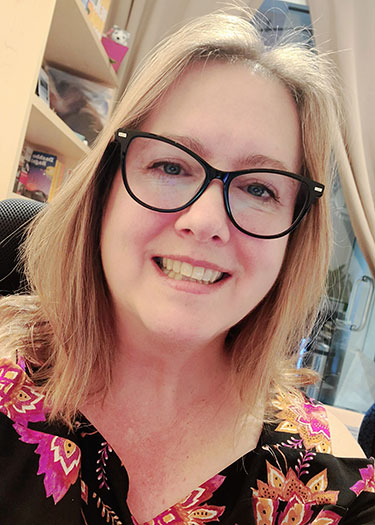 Stephanie Abbott is the communications manager for the Clark County Bar Association. Stephanie manages the bar's journal Communiqué, website ClarkCountyBar.org, and social media channels.
© 2022 Clark County Bar Association (CCBA). All rights reserved. No reproduction of any portion of this issue is allowed without written permission from the publisher. Editorial policy available upon request.