On March 31, 2022, the Clark County Bar hosted its Volunteer Appreciation Luncheon sponsored by Bank of Nevada, First Legal, and Steno Agency, Inc. Over 100 people registered to attend this special event at Morton's The Steakhouse. CCBA President Nedda Ghandi welcomed guests and introduced the representatives from sponsoring businesses:
Joyce Smith from Bank of Nevada
John Burke from First Legal
Chris Rose from Steno Agency, Inc.
Special guest speaker the Honorable Abbi Silver administered the oath of office for members of the CCBA's board of directors in attendance including:
Nedda Ghandi of Ghandi Deeter Blackham – CCBA President ('22)
Heather Anderson-Fintak of Southern Nevada Health District
Mark Blackman of Barrett Daffin Frappier Treder & Weiss LLP
Annette Bradley of B&B Realty Investment Group
Jacquelyn Franco of Backus Carranza & Burden
Joel Henriod of Lewis Roca
James Harper of Harper Selim– Ex Officio
Brandon Kemble of City of Henderson – CCBA President Elect
Paul Lal of Boies Schiller Flexner LLP
James Leavitt of Leavitt Legal Services PC
Paul Ray of Paul C Ray Chtd. – CCBA Secretary/Treasurer
Will Sykes of Claggett and Sykes Law Firm
Judge Jerry Wiese – Judicial Appointee
Justice Silver made a special presentation about the Supreme Court of Nevada. She offered tremendous insight on the court's case management.
CCBA President ('21) Harper presented awards and thanked several members who actively supported the CCBA last year:
John Naylor & Jennifer Braster – Volunteers of the Year Award
Kari Stephens – Ambassador of the Year Award
James T. Leavitt – Outstanding Board Member of the Year
Bank of Nevada – Sponsor of the Year Award
Stephen Smith – Circle of Support Award (CLE Committee)
Ben Gordon – Circle of Support Award (Community Service Committee )
Annette Bradley – Circle of Support Award (DICE)
Andrew Coates – Circle of Support Award (New Lawyers Committee)
Alia Najjar, MD – Chair, Publications Committee
Rob Telles – Chair, CLE Committee
Alicia May – Chair, Community Service Committee
Annette Bradley – Chair, Diversity and Inclusion Committee for Equity Committee (DICE)
Sunethra Muralidhara and Andrew Coates – Co-Chairs, New Lawyers Committee
Alia Najjar, MD – Chair, ublications Committee
Special thanks to several of the CCBA's past presidents for attending the event:
John Aldrich ('18)
Damon Dias ('15)
Dara Goldsmith ('00)
James Harper ('21)
Catherine Mazzeo ('16)
Mariteresa Rivera-Rogers ('20)
Kari Stephens ('13)
About this article: This article was originally published in the "Discovery" issue of Communiqué, the official publication of the Clark County Bar Association, (May 2022). See https://clarkcountybar.org/about/member-benefits/communique-2022/communique-may-2022/.
About the author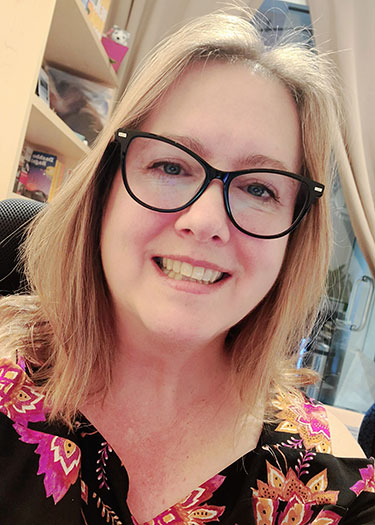 Stephanie Abbott is the communications manager for the Clark County Bar Association. Stephanie manages the bar's journal Communiqué, website ClarkCountyBar.org, and social media channels.
© 2022 Clark County Bar Association (CCBA). All rights reserved. No reproduction of any portion of this issue is allowed without written permission from the publisher. Editorial policy available upon request.