On Saturday, May 14, 2022, the CCBA's Community Service Committee will be serving dinner at the Las Vegas Rescue Mission.
The Las Vegas Rescue Mission is a 501(c)(3) charity that has been serving those in need by providing hope and life change since 1970.
Bar members are invited to volunteer for this activity to be held from 4:15 p.m. to 6:15 p.m. Space will be limited to 10 volunteers.
Please register to volunteer for this event!
UPDATE 5/4/2022:
Register to volunteer (REQUIRED): Each volunteer will need to create their own User Account on the Las Vegas Rescue Mission's volunteer hub prior to the event. Please sign up now. See the CCBA's Community Service volunteer page here: http://ccbarcs.lvrescuemission.volunteerhub.com/.
Registration Complete? Check your inbox for a confirmation from b02@b.volunteerhub.com. If you didn't receive it, then your registration may not be complete. Go back and finish your registration.
For more information and to sign up to volunteer, contact Stephanie at the CCBA office before Thursday, May 12, 2022.
About this article: This article was originally published in the "Discovery" issue of Communiqué, the official publication of the Clark County Bar Association, (May 2022). See https://clarkcountybar.org/about/member-benefits/communique-2022/communique-may-2022/.
About the author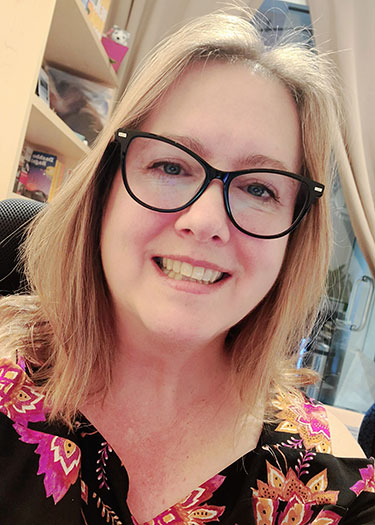 Stephanie Abbott is the communications manager for the Clark County Bar Association. Stephanie manages the bar's journal Communiqué, website ClarkCountyBar.org, and social media channels.
© 2022 Clark County Bar Association (CCBA). All rights reserved. No reproduction of any portion of this issue is allowed without written permission from the publisher. Editorial policy available upon request.