CCBA members are invited to join the Publications Committee. This committee produce Communiqué, the official publication of the Clark County Bar Association. Committee members write articles as well as recruit other professionals to write original content. Participation on the Publications Committee is limited to current attorney and JD members of the CCBA.
The level of participation on this committee varies. A committee member can simply attend the meetings regularly and help plan the editorial calendar, or they can take on more responsibilities from writing to securing authors and articles for future issues. Some committee members serve as editors and are responsible for copy editing the content of each issue.
Interested members are invited to attend the next available meeting of the committee. The Publications Committee meets at noon on the second Friday of the month. Meetings are being held via Zoom until further notice. For more information, contact Alia Najjar, M.D., Esq. at Ladah Law Firm or Stephanie at the CCBA office.
About this article: This article was originally published in the "Discovery" issue of Communiqué, the official publication of the Clark County Bar Association, (May 2022). See https://clarkcountybar.org/about/member-benefits/communique-2022/communique-may-2022/.
About the author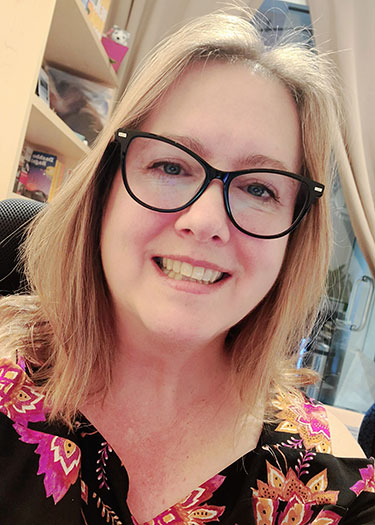 Stephanie Abbott is the communications manager for the Clark County Bar Association. Stephanie manages the bar's journal Communiqué, website ClarkCountyBar.org, and social media channels.
© 2022 Clark County Bar Association (CCBA). All rights reserved. No reproduction of any portion of this issue is allowed without written permission from the publisher. Editorial policy available upon request.