Commercial real estate developers rely on financing to acquire real property and/or to construct the development proposed thereon. The increases in the federal funds rate since March of 2022 have made it increasingly more difficult for developers to make their pro formas "pencil." This, in turn, has caused many developers to terminate pending purchase and sale agreements after incurring significant costs for inspections, entitlements and/or development plans. Given this increase in cancellations and Nevada's mechanic's lien laws applicable to these types of transactions, sellers should take steps to protect themselves and their properties against liability for mechanic's liens for lienable work that may be performed on behalf of their buyers prior to cancellation.
Buyers' consultants are customarily engaged during the due diligence phase of a purchase and sale agreement to perform inspections, planning, design and construction work related to the property that is under contract. They are eligible to seek mechanic's liens whether or not their work is completed and whether or not their work is actually performed on, or incorporated into, such property. See NRS §§ 108.2214, 108.22184, and 108.222. And such consultants can still seek a mechanic's lien even if they are engaged only by the buyer. See Iliescu v. Steppan, 133 Nev. 182 (2017). Furthermore, a seller who enters into a purchase and sale agreement can be deemed to have indirectly caused the lienable work that is performed on behalf of the buyer and can thus be prohibited from recording a notice of nonresponsibility to avoid liability for such lienable work. Id. at 188-89. Unfortunately, in Iliescu, the Supreme Court of Nevada did not analyze the language in the purchase and sale agreement at issue; however, it is customary for such agreements to contain broad language permitting buyers to perform a wide range of due diligence. Id. As a result, the majority of buyers' consultants engaged during due diligence may be entitled to seek mechanic's liens; and sellers may be precluded from relying on the statutory protections for disinterested owners under NRS Chapter 108.
In light of the foregoing, a seller should seek to contractually limit its liability for mechanic's liens by including remedial terms in its purchase and sale agreements where possible. A seller can require that the buyer obtain a surety bond for the payment of any lienable work that is performed on behalf of such buyer. In most cases, the bond will permit any recorded mechanic's lien to be removed as a title exception in the title policy for the buyer or, if such transaction is terminated prior to closing, any other potential buyer with whom the seller subsequently contracts. Additionally, a buyer can indemnify the seller from and against any lienable work and any costs incurred by the seller in connection therewith, including attorneys' fees. The buyer should be obligated to obtain this bond and provide indemnity during the pendency of the agreement and after any termination of the same, which will protect the seller even if the mechanic's lien arises after cancellation. The foregoing provisions will hopefully limit the liability of a seller for any mechanic's lien and prevent delay in the closing of the sale of its property.
In addition to such contractual provisions, or in the absence thereof, a seller should take steps to preserve its objections to any mechanic's lien. In most cases, lien claimants must substantially comply with NRS Chapter 108, which requires, in part, that notice of mechanic's liens be provided to owners within specific timeframes and by specific delivery methods. See NRS §§ 108.245, 108.226 and 108.227, and Hardy Companies, Inc. v. SNMARK, LLC, 126 Nev. 528, 536 (2010). Thus, a seller should keep records of the date and manner in which any lien notice or recorded lien is delivered to such seller. A seller should also consider limiting its review of the buyer's due diligence and any proposed plans to avoid any argument that such seller has actual notice of any lienable work.In certain cases, actual notice permits a lien claimant to avoid the pre-lien notice requirements under NRS Chapter 108. Sellers should avoid making it easier for lien claimants to perfect their mechanic's liens, and detailed records will assist sellers' challenges to the validity of such liens.
In order to avoid being left holding the bag for their buyers' due diligence bills after termination, sellers can seek to limit their liability by being proactive in their negotiations and by tracking lien notices thereafter.
About this article: This article was originally published in the Communiqué, the official publication of the Clark County Bar Association, (Aug. 2023). See https://clarkcountybar.org/about/member-benefits/communique-2023/communique-august-2023/.
About the author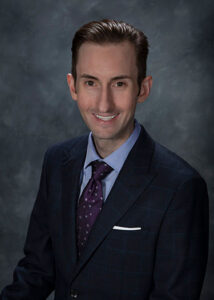 Michael R. Kalish, Esq. is a Member of Reisman Sorokac and he focuses his practice on a wide range of complex commercial real estate transactions, including, acquisitions, dispositions, commercial leasing and land use matters.
© 2023 Clark County Bar Association (CCBA). All rights reserved. No reproduction of any portion of this issue is allowed without written permission from the publisher. Editorial policy available upon request.