"The right of property is the guardian of every other right, and to deprive a people of this is, in fact, to deprive them of their liberty."

Arthur Lee, An Appeal to the Justice and Interests of the People of Great Britain, in the Present Disputes with America 29 (1775).
Throughout the history of this country, the protection of an individual's right to property has been paramount in safeguarding core liberties and shaping our legal tradition. However, one limitation that has the potential to deprive an owner of his or her property rights is the notice of lis pendens. A notice of lis pendens is a legal doctrine that serves the public policy goal of providing "constructive notice to the world that a dispute involving real property is ongoing." Weddell v. H20, Inc., 271 P.3d 743, 750 (2012) (citing NRS 14.010(1)).
A lis pendens, when properly recorded, provides notice that real property involved in a dispute should be preserved and available until the conclusion of the litigation. While this doctrine serves the laudable purpose of notifying interested parties and safeguarding their interests, its ramifications can be severe. Once a lis pendens is recorded against a property, the likelihood of selling that property or using it as security for a loan becomes extremely difficult, if not impossible. This creates a potential for abuse, prompting jurisdictions across the country to narrowly construe their respective lis pendens statutes to minimize such risks. E.g., Burger v. Superior Ct., 199 Cal. Rptr. 227 (Ct. App. 1984); 5303 Realty Corp. v. O & Y Equity Corp., 64 N.Y.2d 313 (1984); E & E Hauling, Inc. v. DuPage Cnty., 77 Ill. App. 3d 1017 (1979).
Until the beginning of this year, the Supreme Court of Nevada followed an exceedingly narrow interpretation of the state's lis pendens statute. In addition to pending mortgage foreclosures, NRS 14.010(1) permits a lis pendens in actions "affecting the title or possession of real property." In the well-cited case of Levinson, the court limited the statute's reach to actions where there was "some claim of entitlement to the real property affected by the lis pendens," and categorically rejected its use "to merely enforce a personal or money judgment." Levinson v. Eighth Jud. Dist. Ct. of State In & For Cnty. of Clark, 857 P.2d 18, 20 (1993) (quoting Burger, 199 Cal. Rptr. at 230) (emphasis added). The court reasoned that extending the statute's application to matters not directly involving real property would invite abuse. Id.
A shift in the court's position emerged earlier this year with Tahican v. Eighth Jud. Dist. Ct., 523 P.3d 550 (2023). The court deviated from the categorical holding in Levinson requiring a lis pendens to be "grounded in a claim of ownership or possess[ion]" in the real property. Id. at 554. The Tahican court claimed to minimize disruptions to its prior holding while attempting to reinforce the policy considerations underlying the decision in Levinson. It also affirmed that "a lis pendens may not be used in place of a writ of attachment to secure the ultimate collection of an anticipated money judgment." Foreshadowing its shift, the Tahican court also noted that Levinson did not preclude a constructive trust claim as a basis for a lis pendens if the claim had merit. Id. at 553 (quoting Levinson, 857 P.2d at 21).
The impact of the Tahican decision lies in the court's reinterpretation of NRS 14.010(1). The court concluded that an action with a fraudulent transfer claim affects "title or possession of real property," under the statute. Id. at 554 (quoting NRS 14.010(1)). For immediate, practical purposes, the court has broadened litigants' array of prejudgment remedies, at least in fraudulent transfer actions, and has perhaps introduced new strategic considerations for such cases.
Given the abrupt, expanded use of the lis pendens in Nevada litigation resulting from the Tahican decision, practitioners can reasonably anticipate confronting new legal theories testing the limits of NRS 14.010(1). Does Tahican pave the way for further expansion of actions affecting "title or possession "of real property to other matters wherein real property serves only to secure a potential monetary judgment? In light of the Tahican court's arguably ambivalent take on Levinson, there is no clear answer one way or another.
While the Supreme Court of Nevada may consider Tahican to be a minor adjustment to long-held precedent, it could very well portend a new landscape. Litigants can now cloud a party's title based on the strength of mere fraudulent transfer allegations alone and further secure their ability to collect on money judgments.
About this article: This article was originally published in the Communiqué, the official publication of the Clark County Bar Association, (Aug. 2023). See https://clarkcountybar.org/about/member-benefits/communique-2023/communique-august-2023/.
About the authors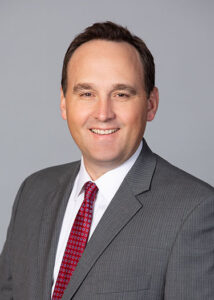 Spencer H. Gunnerson, Esq. is a partner at Kemp Jones, LLP and practices primarily in the areas of complex commercial and real estate litigation.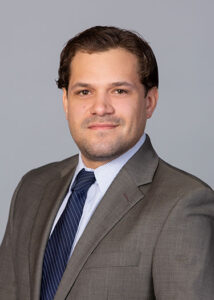 Chad R. Aronson, Esq. is an associate at Kemp Jones, LLP and practices primarily in the areas of complex civil and commercial litigation.
© 2023 Clark County Bar Association (CCBA). All rights reserved. No reproduction of any portion of this issue is allowed without written permission from the publisher. Editorial policy available upon request.