One of the major benefits of having your own small firm is that it is all yours—which also can be overwhelming at times. Often, there is no runner on staff to handle your emergency delivery to the court, IT support personnel to figure out why your email is down, or human resources manager to answer your employee's benefits or payroll questions. Those issues are all yours to tackle, and it is better to do so before there is a crisis. This article addresses many considerations in managing a small law firm:
Computers and IT – One of the biggest items to address, especially considering the surge in use of video conferencing and technology as a result of COVID-19, is the firm's IT and computer systems. Many small firms find themselves using a cloud-based e-mail and storage solution versus maintaining an on-site server. A practical consideration is the security risk of one solution versus the other. Regardless of the choice, having a knowledgeable IT consultant to set up the firm's computer systems and offer ongoing support is key.
Invoicing – There is no single way of handling client invoicing and timekeeping. What is important is to establish a system at the onset to minimize billing issues. There are many law firm management solutions available that allow firms to manage client contacts, timekeeping, billing, case scheduling, and case documents. On the other hand, depending on the nature of the practice, such a solution may not be necessary, and a more simplistic system will work. Additionally, depending on the type of law firm, it may be necessary to contract with a credit card processor, or using PayPal or a similar service may work. It goes without saying that making invoicing and payment as efficient and cost-effective as possible is key.
Conflicts – There are many software programs that allow a firm to track client conflicts; however, a more simplistic internal system may work for your firm. With conflicts, it is important to check the firm's malpractice insurance policy as many insurers will require the firm to identify its conflict controls.
Payroll and benefits – While there is a cost associated with outsourcing payroll needs, doing so will likely save time in determining the appropriate tax withholdings and filings. For employee benefits, meeting with a benefits provider will assist the firm in determining what benefits the firm may offer, must offer, and to whom.
Insurance – While the State of Nevada does not require an attorney to carry malpractice insurance, if the firm is going to be insured, binding coverage as soon as possible will assist in preventing coverage issues. Almost all policies are claims-made policies, meaning that the policy provides coverage for claims made against it during the policy period, regardless of when the event at issue occurred. The firm may need tail coverage or an extended coverage period to provide coverage for claims that happened during the policy term but were not filed until after the term ended. An insurance broker experienced in legal malpractice insurance will be valuable in determining the firm's insurance needs.
Marketing, advertising, and online presence – The marketing and advertising needs for every law firm vary. For instance, the advertising needs of a personal injury firm do not necessarily align with a business litigation firm. What is almost universal is the need for a firm website and social media presence. Often, firms choose to outsource their website design, maintenance, and social media management. An experienced public relations professional will be able to manage those needs for the firm for a fraction of the cost of having a marketing director on staff.
Office space – It is not uncommon for small firms to operate entirely remotely, i.e., with no physical office location or in a shared office space. In both of those situations, considerations must be given to securing client documents and files from those outside of the firm as well as maintaining attorney-client privilege. Attorneys must be cognizant of those around them who may overhear privileged communications.
Ancillary administrative needs (copying, scanning, notary, and secure file share) – While law firms have become more paperless in the last decade, copying and scanning will inevitably be needed. Most firms choose to lease copiers, which will provide the firm with the resource on hand, but also requires monthly lease payments and sometimes maintenance payments. Depending on the needs of the firm, purchasing a small copier and outsourcing larger copier or scanner needs could be more financially prudent. Another need for most law firms is a notary. Having a licensed notary on staff will assist in those last-minute signings. Lastly, there are several programs a firm can utilize to transmit large files or files containing personal identifying information of the client.
When managing a small law firm, there may not be another employee to whom you can delegate operational tasks. However, establishing systems and engaging with outside consultants and vendors will certainly assist in those operations so that the firm can concentrate on its responsibilities of meeting client needs.
About the author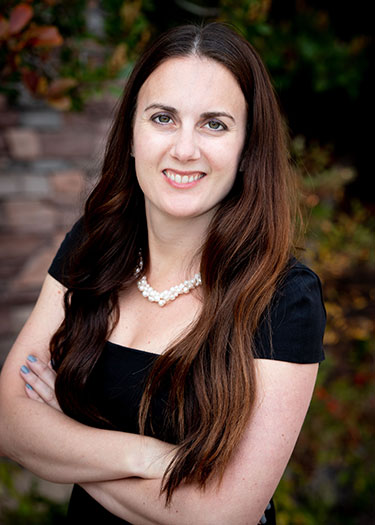 Jennifer L. Braster, Esq. is a founding partner at Naylor & Braster, a commercial litigation firm in Las Vegas, Nevada. Jennifer routinely practices in both the federal and state courts in Nevada and in the areas of commercial litigation, consumer finance, and appellate law. Contact her at (702) 420-7000.
About this article
This article was originally published in the "Law Practice Management" issue of Communiqué, the official publication of the Clark County Bar Association, (May 2021). See https://clarkcountybar.org/about/member-benefits/communique-2021/communique-may-2021/.
© 2021 Clark County Bar Association (CCBA). All rights reserved. No reproduction of any portion of this issue is allowed without written permission from the publisher. Editorial policy available upon request.