Introduction
In addition to winning, trial counsel must also be focused on preserving issues for appeal in the event of an adverse result. As a general rule, appellate courts will consider an issue waived if trial counsel failed to properly preserve it. Old Aztec Mine, Inc. v. Brown, 97 Nev. 49, 52, 623 P.2d 981, 983 (1981). Indeed, Chief Judge Michael P. Gibbons of the Nevada Court of Appeals emphasized that point at a recent Nevada Bar CLE. ("How Busy Appellate Courts Ensure Your Case Gets Due Attention," Nevada State Bar Webinar, July 17, 2020). A technical exception to this rule is plain error not brought to the attention of the trial judge that affects substantial rights. NRS 47.040(2). The obligation to preserve an issue is squarely on the appellant. Cuzze v. Univ. & Cmty. Coll. Sys., 123 Nev. 598, 603, 172 P.3d 131, 135 (2007). This article provides an introduction to the two basic tools for preserving the record: the objection which deals with evidence that is improperly admitted and an offer of proof which deals with evidence that is improperly excluded.
Objecting to evidence that is improperly admitted
Claims of reversible error are frequently based on improperly admitted evidence. To preserve these issues, counsel must either make an objection at the time of trial or move to strike. NRS 17.040(1)(a); In re Parental Rights as to J.D.N., 128 Nev. 462, 468, 283 P.3d 842, 846 (2012). This may result in trial counsel renewing and rearguing an objection made during motion practice leading up to the trial. For example, in Townsend v. State, 103 Nev. 113, 734 P.2d 705 (1987), the defendant made several objections to testimony when the prosecutor was examining a witness as part of an offer of proof which took place outside the presence of the jury. The trial court allowed the testimony, and the defendant failed to make the same objections when the witness testified before the jury. While the Supreme Court still considered the issue on appeal, it cautioned counsel that the far better practice is to repeat and renew the objections during the trial itself. 103 Nev. at 119, 734 P.2d at 709 n.2.
Objections must be specific as to its grounds and to the specific parts of the evidence to which there is an objection. In re Parental Rights as to J.D.N., 128 Nev. at 468, 283 P.3d at 846. For example, a party may try to introduce a document where some portions are admissible and some are not. Opposing counsel may not make a blanket objection to the entire document; the objection must specify the objectionable portions and the grounds. Id. Failing to be specific may result in a waived issue. Id.
Offers of proof
Reversible error can also be based on improperly excluded evidence. To preserve those types of issues, trial counsel must make an offer of proof at the time of trial and before the close of evidence. NRS 47.040(1)(b); S. Pac. Transp. Co. v. Fitzgerald, 94 Nev. 245, 246, 579 P.2d 1251, 1252 (1978). An offer of proof serves two purposes. First, it fully discloses to the court and opposing counsel the nature of the evidence that has been excluded. Second, it preserves the issue for appeal. Las Vegas Convention & Visitors Auth. v. Miller, 124 Nev. 669, 688, 191 P.3d 1138, 1150-51 (2008). Failing to make an offer of proof waives the ability of an appellate court to review the excluded evidence. Gunderson v. D.R. Horton Inc., 130 Nev. 67, 74, 319 P.3d 606, 611 n.2 (2014); Burgeon v. State, 102 Nev. 43, 47, 714 P.2d 576, 579 (1986).
Offers of proof should be as detailed as possible. Las Vegas Convention & Visitors Auth., 124 Nev. at 688, 191 P.3d at 150-51. Failure to provide detail may not be sufficient to preserve the issue. The Supreme Court has said on more than one occasion that it will not speculate as to the nature of excluded evidence. See, e.g., Burgeon, 12 Nev. 43. The burden is entirely on the party offering the excluded evidence to make the offer. Id.
To meet the burden, trial counsel must proffer evidence and not just summarize it. Las Vegas Convention & Visitors Auth., 124 Nev. at 688, 191 P.3d at 150-51. For example, if you are trying to get testimony admitted, you must actually provide evidence of what that testimony will be. This can be done by having the witness testify, offering a declaration of the witness, or offering deposition testimony. A trial counsel's description of what a witness may say if permitted to testify is generally not enough on its own, and the Supreme Court has at times described those statements by attorneys as speculation and conjecture. Id.
Conclusion
There are basically two general rules that counsel should keep in mind during trial. First, remember to make objections and offers of proof. Without them, the issue will probably be waived. Second, when counsel does make an objection or offer of proof, make them as specific as possible. Failure to do so may also result in waiver.
About the author: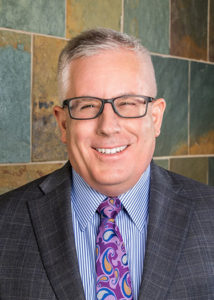 John M. Naylor, Esq. has been licensed for 30 years and is a cofounder of Naylor & Braster, a Las Vegas law firm specializing in business litigation. He practices in the areas of commercial litigation, appellate work and construction law. Contact John at john@nblawnv.com.
This article was originally published in the "Appellate Practice" issue of Communiqué, the official publication of the Clark County Bar Association, (September 2020). See https://clarkcountybar.org/about/member-benefits/communique-2020/communique-september-2020/.

© 2020 Clark County Bar Association (CCBA). All rights reserved. No reproduction of any portion of this issue is allowed without written permission from the publisher. Editorial policy available upon request.