The past few school years have been extremely challenging for students with special education needs, as well as their parents, teachers, and service providers. Teacher and staff shortages, academic setbacks, and a lingering pandemic have taken their toll. But at least five Nevada laws that became effective in 2022 may make a big difference. From curbing the school-to-prison pipeline to increasing staff support in our largest school districts, these laws may improve educational outcomes and promote civil rights and liberties for children with disabilities throughout the state. Whether you represent or have children with special education needs, here are five new laws you need to know.
Restorative justice
Before removing a student from the classroom or other school grounds or suspending or expelling them, schools must provide them with a restorative justice action plan. "Restorative justice" is nonpunitive intervention and support provided by the school to a student to improve their behavior and remedy the harm they may have caused. NRS 392.472(5)(b). Restorative justice is particularly important for students with disability-related behavioral challenges who are disproportionately caught up in the school-to-prison pipeline. But school districts and charter schools had little guidance on how to draft or monitor restorative justice action plans. A new law, Senate Bill 354, requires Nevada's Department of Education to develop a statewide restorative justice framework and provide training for school staff in restorative justice, including positive behavioral interventions and support, conflict resolution, and de-escalation techniques. Further, public schools must offer a student who is removed from a classroom for more than two school days (a) education services to prevent them from losing academic credit or becoming disengaged from school during the removal period; and (b) appropriate positive behavioral interventions and support, trauma-informed support, and a referral to a school social worker or school counselor. This law offers positive interventions and educational continuity as alternatives to zero-tolerance expulsions and police involvement.
Truthful textbooks and educational equity
Instead of banning books and limiting access to uncomfortable truths, this new Nevada law broadens the scope of education for all K-12 students in public and charter schools. Thanks to Assembly Bill 261, school districts and charter schools must ensure that K-12 instruction includes the history and contributions to science, the arts, and humanities of diverse groups. The definition of diverse groups is extensive and includes persons with disabilities. Instructional materials, including textbooks, must accurately portray their history and contributions to science, the arts, and humanities.
Increased specialized instructional support for students
Even prior to the pandemic, school districts and charter schools struggled to hire and keep qualified service providers for students who needed special education or disability-related classroom modifications or accommodations. Although student needs increased during school closures, the number of staff and specialized service providers decreased. Senate Bill 151 requires Nevada's largest school districts, Clark County and Washoe County, to develop a plan to improve the ratio of students to specialized instructional support personnel to meet recommended state standards. The plan must include annual targets and strategies to recruit and retain school counselors, school psychologists, school social workers, speech-language pathologists, school nurses, and other specialized instructional support personnel.
Crisis intervention training for peace officers
Did you know that the Clark County School District Police Department is one of the largest law enforcement agencies in Nevada? Assembly Bill 304expands mandatory continuing education for all police officers (including school police) to include courses in crisis intervention. This mandatory training can help de-escalate situations where students may be experiencing a mental health crisis event either on or off-campus.
Diversity and cultural competency, equity and inclusion training for mental health professionals
Behavior analysts, doctors, physician assistants, nurses, psychologists, marriage and family therapists, clinical professional counselors, social workers, and other mental health counselors and clinicians must complete certain continuing education for license renewal. Assembly Bill 327 requires these mental health practitioners to complete instruction in cultural competency, diversity, equity, and inclusion as part of their continuing education requirements. Among other areas, this must include training to address persons with mental illness, as well as persons with an intellectual disability, developmental disability, or physical disability.
About this article: This article was originally published in the "Five Things" issue of Communiqué (Feb. 2023), the official publication of the Clark County Bar Association. See https://clarkcountybar.org/member-benefits/communique-2023/communique-february-2023/
About the author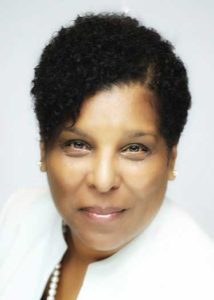 Jean Murrell Adams founded the California law firm of ADAMS ESQ in 2002 after fighting for proper testing, services, and education for her child with exceptional needs. In 2010, ADAMS ESQ expanded to Nevada where it continues to represent parents of children with special education needs on a contingency basis.
© 2023 Clark County Bar Association (CCBA). All rights reserved. No reproduction of any portion of this issue is allowed without written permission from the publisher. Editorial policy available upon request.