As I write this column for our August edition dedicated to family law, it does not escape me how in a few months, drastic changes have occurred in the homes of many families. Parents' duties have increased and they are facing new challenges. Now, they are not only the breadwinners, but sitters, teachers, counselors and in charge of all household activities. During the last four months, many parents remained working as essential workers, some working from home, and others unemployed. It is a daunting proposition no matter your status. Vulnerable individuals are still advised to stay home and now Governor Sisolak mandated we wear masks in public. Most of us thought that we would see some semblance of clarity at this point, but to the contrary, the only thing that is clear is that we are in for a long haul.
Despite our desire to be set free from quarantine, the pandemic has renewed its fury. And in our haste, many have let their guard down, others defy the healthcare directives. Civil unrest and economic downturn abound and affect us all. The call for social justice is loud and clear. While attorneys acting as legal observers were arrested along with protesters in Las Vegas, symbols of past eras are in question countrywide. The dialog needed is long overdue. It is overwhelming dealing with so much tragedy; however, the families of the deceased suffer much more.
Don't let COVID-19 fatigue get the best of you. Follow directives for your health and those around you. Scientists are hard at work to develop a vaccine. Let's hope their efforts are rewarded soon. Until then, stay flexible and nimble to ride the tide.
Please keep a positive outlook for our future and the future of the generations to come. If nothing else, keep hope in what history taught us—this too shall pass.
CCBA thrives by providing networking and educational opportunities to its members. Social distancing has not permitted that we assemble as we were used to. However, it is our hope that you take advantage of audiovisual events that may help keep us connected. We are learning of new ways to communicate. Check out our upcoming events listed in this publication. Your participation is vital to us. If you need CLEs, make sure you check our list of those you can do online and the ones provided via Zoom.
Thanks to our CCBA Board for working tirelessly to continue our mission; to our members for their continued support; and, to Donna and Stephanie for being the glue that keeps us together.
About the author: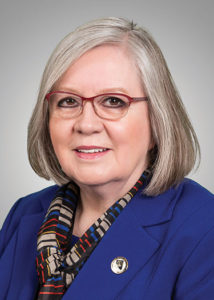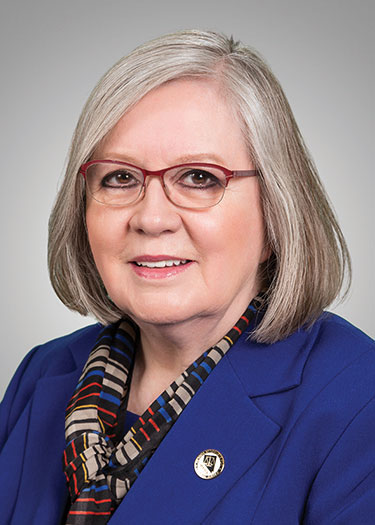 Mariteresa Rivera-Rogers, Esq. is an associate at the Las Vegas criminal defense firm Wright Marsh & Levy. Her areas of practice include criminal law and juvenile law. She is fluent in Spanish, and both the federal and state courts recognize her as a certified court interpreter. Mariteresa is a committee member of the AOC Judicial Council of the State of Nevada Language Access, the Interpreter Certification Advisory Committee, and the Clark County Indigent Defense Selection and Appointment Committee. Her spirit of community and professional service has also led to involvement with the Latino Bar Association, Southern Nevada Association of Women Attorneys, Clark County Law Foundation, and Nevada Supreme Court Task Force on Racial and Economic Bias. Mariteresa serves as president of the Clark County Bar Association through December of 2020.
This article was originally published in Communiqué, the official publication of the Clark County Bar Association, (August 2020). See https://clarkcountybar.org/about/member-benefits/communique-2020/communique-august-2020/.

© 2020 Clark County Bar Association (CCBA). All rights reserved. No reproduction of any portion of this issue is allowed without written permission from the publisher. Editorial policy available upon request.