As a lawyer, I value the educational experiences that I have had. However, I have rarely thought about the practice of education law. Perhaps I, like many of us, have been fortunate enough to take the privilege of education for granted. Education law covers all issues pertaining to schools, from kindergarten through higher education. Attorneys practicing in the field have worked toward expanding access to a high-quality education and work to resolve issues such as students' rights, teachers' rights, school safety, discrimination, conduct and discipline, special education, curriculum, and education options such as homeschooling and charter schools.
 Recently, education law has been brought to the forefront by the social and political issues of the times we live in. The issues of policies enforced in school, governance of school boards, parental rights related to content, and equal access have been brought to the forefront in the past two years, making those who practice in the field of education law more in demand than ever. Masking, online schooling, critical race theory, equity versus equality principles, and other issues have brought more and more parents to school board meetings and have many of us asking questions. I have come to realize that this is an area of law that perhaps we all should be more involved in as it touches on the lives of all of us.
 
There is no question that education is a cherished experience. As lawyers, we are required to pursue continuing education on an ongoing and annual basis. Our studies never stop, and our professional responsibilities continue to expand. In preparing for this issue, I have come to realize how specialized the practice of education law is. This is a niche practice area. For example, only 48 out of 9,779 Nevada lawyers registered on Martindale Hubbell list education law as an area of their practice. Education law is not an area of law that should be "dabbled" in. I would encourage attorneys to consider expanding their own continuing education in this field. Each of us will inevitably benefit from the increased knowledge as education law impacts us all.
About the author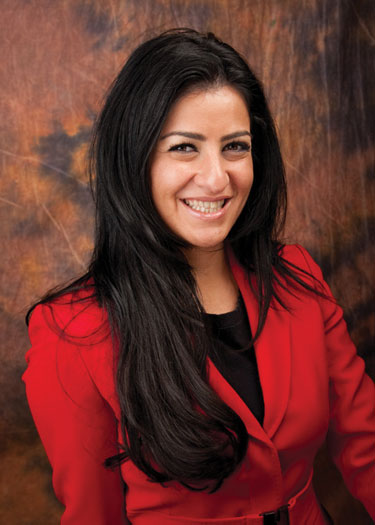 Nedda Ghandi, Esq. is a partner with Ghandi Deeter Blackham Law Office. Nedda's primary practice area involves bankruptcy for both individual and business debtors. She also litigates complex family law cases that often involve family-owned businesses or complicated financial battles. Nedda serves as the president of the Clark County Bar Association through December 2022.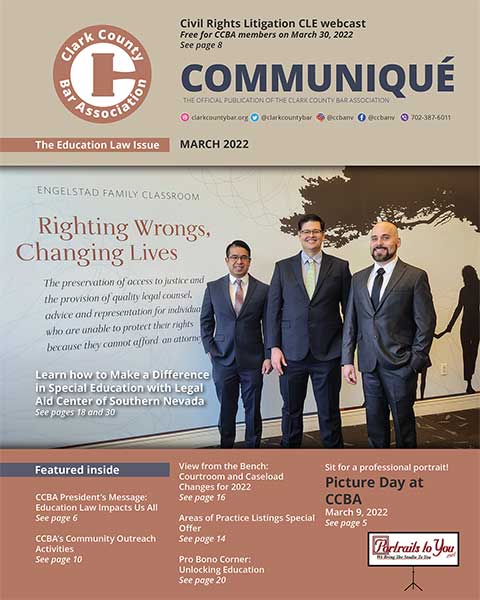 © 2022 Clark County Bar Association (CCBA). All rights reserved. No reproduction of any portion of this issue is allowed without written permission from the publisher. Editorial policy available upon request.