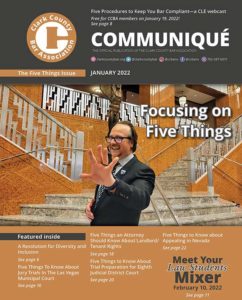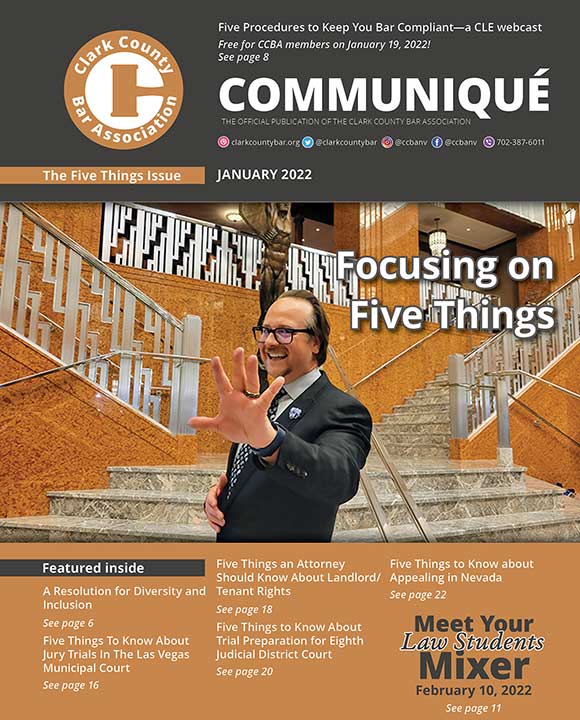 The "Five Things" issue of Communiqué (Jan. 2022), the official publication of the Clark County Bar Association, has been published.
This issue features a handful of articles focused on "Five Things" as well as court news, and information about bar services.
The Five Things issue offers a unique opportunity to learn about five things relevant to a specific topic. Authors were asked to be quick, to the point, and to keep the length of their piece to less than 500 words. This restricted format is designed to keep the page count in check for the first issue (January) of the year. Over the years, the "Five Things" assignment has also proven to be popular challenge for authors. They have to choose only five things, stay focused, and address the topic within the restricted word count.
Read the "Five Things" articles and find more featured content at https://clarkcountybar.org/about/member-benefits/communique-2022/communique-january-2022/.
The Communiqué is primarily a printed magazine format. The January issue has been printed and dropped into the mail stream late last week.