Fueled by the need to continue the pursuit of justice during the pandemic, while at the same time remaining safe, videoconferencing has transformed communication in the litigation world. Most legal professionals have likely participated in remote videoconferences and, by now, have even conducted depositions remotely. In this regard, legal professionals should be following best practices when taking a remote deposition.
It is important to contact the witness, or the office where the deposition will take place, at least a day in advance to test equipment and install any software required to participate in the proceeding. Conduct a dry run in advance to iron out the kinks. A stable internet connection is very important. A hard-wired internet connection is preferred, especially if recording the video, but most Wi-Fi connections should suffice. If your witness has persistent internet issues and you are not recording the video, have him or her join by phone instead.
The quality of the final video product is always very important, regardless of whether the deposition is taken in person or via Zoom. Better quality video is always received better in court than a shoddy final product. A high-quality camera on the recording device should be standard. When using a mobile device or tablet, ask that your deponent remain hands-free and keep a charger close by. Work with the witness to determine the best lighting in the testifying space. Position the witness facing a window whenever possible. Accessory "ring" lights have become a popular and affordable lighting option.
With Zoom dominating the videoconference landscape, a working knowledge of its features can help counsel present a more compelling case. You will not find a cat-face filter in the Zoom video settings, but there is a touch up your appearance option with a softening filter to help you look like you slept a full eight-hours the night before. The adjust for low light (manual) option is handy in dimly lit settings. Zoom version 5.5.0 or later has the blur background feature which not only increases the privacy of one's space, but also adds a professional appearing depth-of-field look.
For the best quality audio, one setting that you will absolutely want to adjust is suppress background noise. Switching this option from the default setting will make for a less garbled voice on the other end. For improved audio by default, utilizing a decent pair of Bluetooth headphones can make a huge difference.
In 2012, the American Bar Association amended Comment 8 to Model Rule of Professional Conduct 1.1 (Lawyers Duty of Competence) to read "To maintain the requisite knowledge and skill, a lawyer should keep abreast of changes in the law and its practice, including the benefits and risks associated with relevant technology, engage in continuing study and education and comply with all continuing legal education requirements to which the lawyer is subject." Upping your technology game by following best practices can only help to comply with the attorney's duty of competence in this regard.
About the author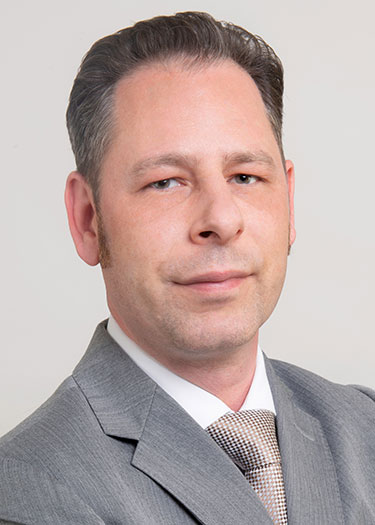 Shane D. Godfrey is a litigation support specialist with Las Vegas Legal Video focusing on trial presentation and legal video technologies. With over 16 years of industry experience, he has presented in over 100 trials, recorded numerous depositions and assisted attorneys in a multitude of audio/video projects.
About this article
This article was originally published in the "Law Practice Management" issue of Communiqué, the official publication of the Clark County Bar Association, (May 2021). See https://clarkcountybar.org/about/member-benefits/communique-2021/communique-may-2021/.
© 2021 Clark County Bar Association (CCBA). All rights reserved. No reproduction of any portion of this issue is allowed without written permission from the publisher. Editorial policy available upon request.