Las Vegas Municipal Court has been presented a number of unique opportunities to evaluate our business processes due to the current COVID-19 pandemic. Our primary concern in continuing to serve the public has been to ensure the safety of both our employees and all visitors to the Regional Justice Center where we are currently located. To that end, our marshals screen all visitors to the Las Vegas Municipal Court system by taking their temperature, asking COVID screening questions, and enforcing social distancing and face coverings (unless exempt by medical waiver). Proactively, and in an effort to control the number of physical appearances, the court has encouraged the resolution of many cases through written plea agreements, correspondence, email, telephone, and/or virtual court sessions. The court instituted a method of filing of motions and/or documents by e-mail and established a process to request appearing through a virtual court session for anyone unable to attend court due to COVID-related concerns.
In the midst of these unprecedented times, we are very excited by the construction of the new Las Vegas Municipal Courthouse. Construction began June 25, 2019, and remains on schedule for completion in the Spring of 2021. The new courthouse is approximately 140,000 square feet and is LEED-Silver certified. It will house the six municipal court departments, Traffic Court, and the Office of the City Attorney Criminal Division. The overall design of the building promotes ease and convenience to the public in accessing courtrooms and the many services of municipal court. The new Las Vegas Municipal Courthouse provides the added benefit of creating much needed space within the Regional Justice Center for expansion of the Clark County court system.
Contact Information: Las Vegas Municipal Court 702-38-COURT (702-382-6878)
© 2020 Clark County Bar Association (CCBA). All rights reserved. No reproduction of any portion of this issue is allowed without written permission from the publisher. Editorial policy available upon request.
About the author: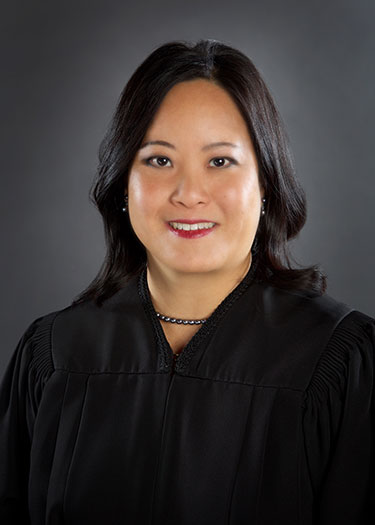 Chief Judge Cynthia Leung has presided over Las Vegas Municipal Court, Department 1 and the Women in Need of Change (WIN) Specialty Court from 2008 to present; former President of Nevada Judges of Limited Jurisdiction and named Judge of the Year 2015.