Pro bono is fun. There, I said it. And I confess that, until a few years ago, pro bono work felt to me a little like taking castor oil. And I don't even know what castor oil tastes like, because I'm not that old.
But I finally found a way to making pro bono not feel like an obligation. Find the pro bono matters that feed the area of the law you love. For me, Angela Otto, and Travis Chance, that's real estate. Our recent pro bono matter involved a fact pattern that is so common it is almost a cliché. A residential tenant moved out under threat of eviction. She was told there would be no eviction if she paid through and moved out on a certain date. Our client paid and moved out on time. She cleaned thoroughly and left the premises in great condition. Despite that, the landlord did not return the security deposit and did not give her a statement itemizing deductions for damage to the premises (required by NRS 118A.242). He also proceeded with the summary eviction he promised to defer, and obtained an eviction (before the eviction moratorium took effect) without properly serving documents, without our client's presence in court, and without informing the court that the parties had reached a settlement of the eviction proceeding. When she complained, the landlord falsely claimed destruction to the premises, and threatened to sue her for damages and attorney's fees.
As a former landlord myself, this case was particularly galling. It was obvious the landlord was up to no good. He was bluffing on the claimed damages, using the hammer of potentially being liable for attorney's fees, and hoping the tenant would simply give up without a fight.
Luckily, our client was not only a pleasure to work with and very appreciative, she did everything right. She took photos before she moved out. She also saved the email where the landlord promised not to seek an eviction. Admittedly, the facts in most other cases are rarely this good. But after a few emails and a strongly worded demand letter from Angela, Travis, and I, our client had 100 percent of her deposit returned, and the summary eviction was vacated and sealed by stipulation pursuant to recent amendments to NRS 40.2545, with her credit cleared.
If you don't have time to take a full case from start to finish, think about signing up for the Landlord/Tenant Ask-A-Lawyer program at the Self Help Center. It's a rewarding opportunity to give advice to landlords and tenants and steer them in the right direction. Legal Aid is also starting a Small Business Legal Advice Project for, among other things, independent contractor issues, commercial evictions, and compliance with emergency directives and other COVID-19 compliance.
To learn more about volunteer opportunities, contact Pro Bono Director Noah Malgeri at (702) 386-1429 or nmalgeri@lacsn.org.
This article was originally published in the "Local Courts" issue of Communiqué, the official publication of the Clark County Bar Association, (October 2020). See https://clarkcountybar.org/about/member-benefits/communique-2020/communique-october-2020/.
© 2020 Clark County Bar Association (CCBA). All rights reserved. No reproduction of any portion of this issue is allowed without written permission from the publisher. Editorial policy available upon request.
About the author: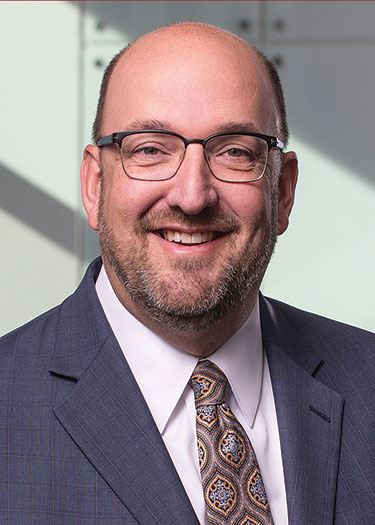 Patrick J. Reilly, Esq. is a shareholder at Brownstein Hyatt Farber Schreck, LLP. Reilly is a commercial litigator who handles a wide range of complex and high-profile business cases, including real estate litigation, shareholder and corporate disputes, and class actions.