By Jennifer L. Braster
Approximately 16% of Americans have reported earning money through an online gig platform, with the gig economy generating approximately $455 billion in annual sales this year. FTC Policy Statement on Enforcement Related to Gig Work ("FTC Gig Work Policy Statement") at 1, 2 (adopted Sept. 15, 2022). Gig workers include ride-share drivers, food delivery drivers, pet sitters (including those found through online apps), and "taskers" (those hired through apps to run errands, for example).
Touted as an easy way to make money in one's spare time and without having to have set hours, gig workers have routinely not been classified as employees and with that, have very little protections. Gig workers are often subject to onerous contracts (e.g., terms of service for using the app), making it difficult to unite in actions against the companies for unfair practices. Often these terms of service also have arbitration provisions, making these cases likely more expensive and outside the public record.
With the FTC Gig Work Policy Statement, the Federal Trade Commission has made a conscious effort to protect gig workers from deceptive trade practices (such as misrepresentations over the terms of the work), little bargaining power (largely from not being classified as employees), and unlawful price fixing. By recognizing gig workers as consumers of gig platforms, the FTC can protect them under its consumer protection mandate.
The FTC Gig Work Policy Statement noted the increase in gig workers over the past few years—especially with the COVID pandemic—and the abuses that have occurred against these workers, including misclassifying their status and saddling the workers with "inordinate risks" (such as costs of supplies or equipment) while at the same time using algorithms to capture more revenue from the end customers' payments than the customers or gig workers understand. FTC Policy Statement at 4-5.
After the FTC Gig Work Policy Statement was adopted, FTC Commissioner Bedoya made a statement on April 10, 2023, that gig workers should be permitted to organize and collectively bargain for better wages. Since the FTC Gig Work Policy Statement, there has also been an uptick in gig worker class actions, including cases against Uber, GrubHub, and Doordash pertaining to the classification of gig workers. It is too early to determine the success of these lawsuits, but if they track the FTC Gig Work Policy Statement, more protections will be afforded gig workers.
Then, on April 20, 2023, the FTC issued an order requiring Angie's List (nka HomeAdvisor or Angi Leads) to pay $7.2 million for misrepresentations to service providers. FTC previously issued a complaint against Angie's List for dishonest practices in misrepresenting leads to service providers, among other illegal acts. Complaint, In the Matter of HomeAdvisor, Inc. dba Angi Leads, Case No. 9407 before Federal Trade Commission (March 11, 2022). For example, Angie's List would tell its service providers that the leads resulted in more jobs than its own data supported. Id. The leads provided also would not match the service provider's type of work. Id. Further, contrary to Angie's List's representations, the leads it would sell to service providers would be purchased from affiliates and pertain to individuals who did not knowingly seek Angie's List's assistance. Id. Per the consent order, FTC found Angie's List engaged in multiple illegal acts, resulting in an order requiring the company to pay $7.2 million.
While this is one of the first large cases to be concluded after the FTC Gig Work Policy Statement, it appears the FTC is keeping its commitment in protecting gig workers from exploitation and abuse. It remains to be seen when, and if, the protections keep up with the technologies that allow companies to earn more and more off of gig workers.
About the author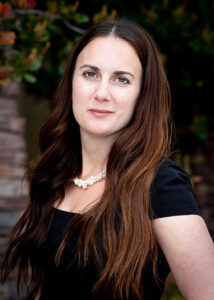 Jennifer L. Braster is a founding partner at Naylor & Braster, a commercial litigation firm in Las Vegas, Nevada. Jennifer routinely practices in both the federal and state courts in Nevada and in the areas of commercial litigation, consumer finance, and appellate law. She can be reached at 702-420-7000.
About the article
This article was originally published in the Communiqué (Oct. 2023), the official publication of the Clark County Bar Association. See https://clarkcountybar.org/about/member-benefits/communique-2023/communique-october-2023/.
© 2023 Clark County Bar Association (CCBA). All rights reserved. No reproduction of any portion of this issue is allowed without written permission from the publisher. Editorial policy available upon request.