The Nevada Court of Appeals underwent a major change this year with the retirement of Judge Jerry Tao and the election of Judge Deborah Westbrook. Judge Westbrook brings tremendous energy and knowledge of appellate law to the court. Judge Bonnie Bulla and I welcome her and look forward to her many contributions to the court and the law.
Near the end of 2022, the court decided a case impacting real estate litigators. This was the second time these parties were before this court regarding property in Reno. In Iliescu v. Reg'l Transp. Comm'n of Washoe Cty., 138 Nev., Adv. Op. 72, 522 P.3d 453, 462 (Ct. App. 2022), the Regional Transportation Commission (RTC) began working on a project to improve traffic after it acquired, through eminent domain, a permanent easement, a public utility easement, and a temporary construction easement on property owned by the Iliescu Trust. Ten months later, Iliescu complained that RTC employees had parked their personal and construction vehicles on a private parking lot not subject to the easement. Iliescu alleged that this conduct caused physical damage to the parking lot and filed a complaint with claims sounding in tort, real property, and contract law.
The district court granted the RTC's motion to dismiss for several of Iliescu's claims and then granted the RTC's motion for summary judgment on the remaining claims, finding that none were supported by either law or proffered evidence.
On appeal, the Nevada Court of Appeals affirmed in part, reversed in part, and remanded. This court clarified that a claim for waste to real property can only be sustained against someone in rightful possession of the property, like against a tenant. Thus, Iliescu could not successfully pursue a waste claim arising from the RTC's alleged behavior on a parking lot that it had no permission to possess or use. The court also clarified that for a trespass claim damages are not required and nominal damages can be a proper remedy. Finally, the court concluded that injunctive relief is a remedy, not a separate cause of action, and that a party claiming breach of contract must prove that the breach caused damage.
This opinion examines the elements attorneys should consider when advising clients about real estate matters involving claims for breach of contract, waste, trespass, and declaratory relief. It also clarifies the available remedies for trespass, including injunctive relief and nominal damages.
About this article: This article was originally published in the Communiqué, the official publication of the Clark County Bar Association, (Aug. 2023). See https://clarkcountybar.org/about/member-benefits/communique-2023/communique-august-2023/.
About the author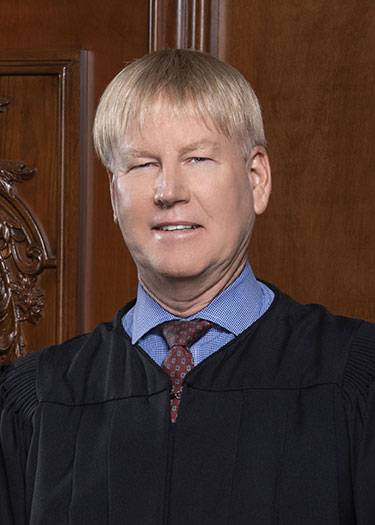 Chief Judge Michael Gibbons has served on the Nevada Court of Appeals since its inception in 2015. He previously served as a general jurisdiction district court judge for 20 years.
© 2023 Clark County Bar Association (CCBA). All rights reserved. No reproduction of any portion of this issue is allowed without written permission from the publisher. Editorial policy available upon request.