On May 3, 2021, Las Vegas Municipal Court opened its doors to a brand new courthouse located at 100 East Clark Ave., southwest of the Regional Justice Center. The 140,000-square-foot building houses six Criminal Departments, Traffic Court, the Criminal Division of the City Attorney's Office, Department of Public Safety Dispatch, as well as the many departments of the Las Vegas Municipal Court. With about 150 employees that work at the new municipal courthouse as well as our customers, lawyers, litigants, and witnesses, we see about 1,000 people in this building each day.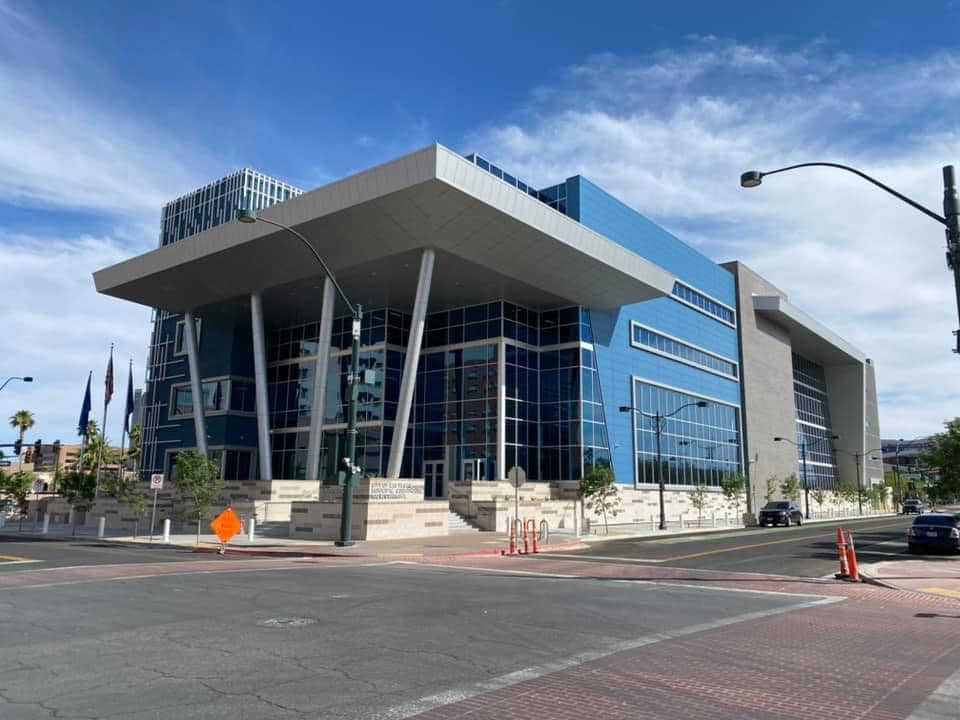 This Municipal Court is very different from where it began almost 110 years ago. Las Vegas Municipal Court has always, in the past, shared space with others. In 1911, when the city of Las Vegas was incorporated and the court was created, it shared a small building with Clark County offices. Then, in 1914, a two-story courthouse was built at Third Street and Bridger Avenue, housing the county courts as well as the Municipal Court. In 1931, Las Vegas Municipal Court moved to a large room behind the jail that was attached to the Las Vegas Police Station. This was behind the Apache Hotel, where Binion's Gambling Hall is now located. In 1947, the court moved into a trailer behind a new police station, currently the California Hotel-Casino parking lot. In 1974, we moved into a new City Hall which is now the home of Zappo's. An expansion at this site occurred in 1996, which was affectionately called the trailers.
In 2005, the Municipal Court moved into the Regional Justice Center (RJC) along with Las Vegas Justice Court, Eighth Judicial District Court, and the Supreme Court of Nevada. When the RJC opened, Justice Court had nine departments and District Court had 21. Now Justice Court has 15 departments; District Court has 32. Having all the courts in one location was a great idea and made sense, but it did not take long before the courts outgrew the space.
About five years ago, the mayor and City Council set in motion this wonderful new building, where the Las Vegas Municipal Court could be on its own.
The Las Vegas Municipal Courthouse is open from 7 a.m. to 5 p.m., Monday through Thursday, with the entrance located on the northwest corner of Clark Avenue and First Street. Paid parking is available in the lot located on First Street and Bonneville or in the City Parking Garage at 500 S. Main St. In the courthouse, masks are required and we will follow CDC guidelines. Municipal Court has resumed in-person appearances at full capacity but this could change to adhere to CDC guidelines. Accordingly, we do offer virtual court appearances via BlueJeans for most types of proceedings. More information is available on our website: www.lasvegasnevada.gov/MunicipalCourt or by calling 702-38-COURT (702-382-6878).
About the author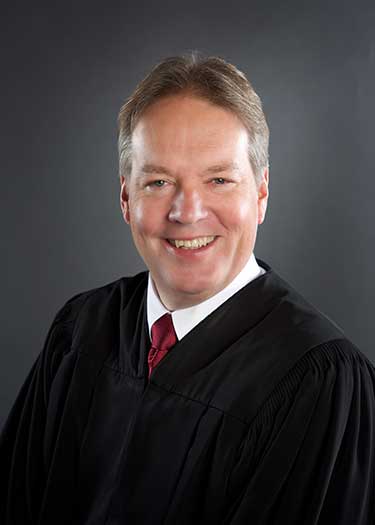 Chief Judge Bert Brown was first elected to the Las Vegas Municipal Court in 1999. He presides over his normal calendar and HOPE Specialty Court, dealing with chronic repeat offenders.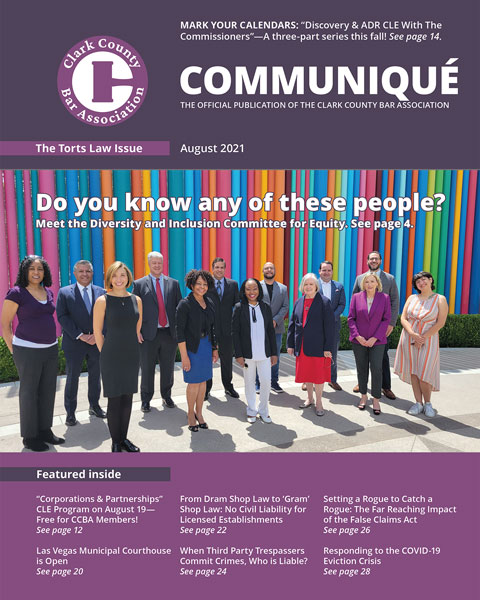 © 2021 Clark County Bar Association (CCBA). All rights reserved. No reproduction of any portion of this issue is allowed without written permission from the publisher. Editorial policy available upon request.