On March 31, 2022, the CCBA honored and recognized volunteers who actively supported the various CCBA's committees, activities, and member services throughout 2021 at our annual Volunteer Appreciation Luncheon. I am writing to you all before this event but this letter will be published after the event occurs. Having been involved in the CCBA for well over a decade, this event always makes me pause to reflect upon volunteerism and a personal commitment to giving back to our Clark County community. There are so may ways to give back and I encourage each of you to reflect upon your interests and passions to assess ways to serve.
One option is to serve our legal community through participation in the CCBA. The CCBA has committees that focus specifically on the practice of law and give back to our legal community, such as the CLE Committee, the New Lawyers Committee or the Publications Committee. Service on one of these committees or participating in their events is one way to support others in our practice. Through the CLE Committee, members can serve by promoting educational growth and development of fellow attorneys. The New Lawyer Committee is a great way to mentor the newest members of the Nevada Bar. Publication is also a great way to promote the practice of law and give back by sharing knowledge with others in the legal community. The Communiqué is frequently looking for contributors to write content for upcoming issues. See page 4 for the editorial calendar and submission instructions.
The CCBA also has committees that focus on the broader community such as the Community Service Community and the Diversity and Inclusion Committee for Equity. These committees tend to focus both on giving back to the legal community as well as Clark County or the state of Nevada. These committees are an amazing way to grow personally while giving back.
For example, our newest board members, William Sykes and Annette Bradley, are wonderful examples of attorneys who have found a work-life balance that includes volunteerism. They are active members of the bar and giving back to their communities in Southern Nevada. Learn more about Will and Annette by reading the announcements on our website:
Another important and critical form of volunteerism is, of course, pro bono work. The CCBA encourages its members to participate in pro bono representation per the Nevada Rules of Professional Conduct (NRPC 6.1 through 6.5) and offers links to numerous agencies and resources on its "Pro Bono Opportunities" page on the CCBA website.
I want to personally thank each and every one of you who have volunteered for the CCBA through 2021. I also recognize that there are many ways to share your time and give back. I encourage all of our members to find time for our community in a way that works into your life and that promotes growth, opportunity, and development of your self and others.
"We make a living by what we get. We make a life by what we give." ―Winston S. Churchill
About this article: This article was originally published in the "Environmental Health" issue of Communiqué, the official publication of the Clark County Bar Association, (Apr. 2022). See https://clarkcountybar.org/about/member-benefits/communique-2022/communique-april-2022/.
About the author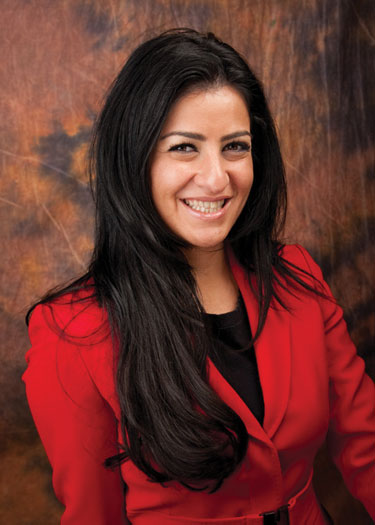 Nedda Ghandi, Esq. is a partner with Ghandi Deeter Blackham Law Office. Nedda's primary practice area involves bankruptcy for both individual and business debtors. She also litigates complex family law cases that often involve family-owned businesses or complicated financial battles. Nedda serves as the president of the Clark County Bar Association through December 2022.
© 2022 Clark County Bar Association (CCBA). All rights reserved. No reproduction of any portion of this issue is allowed without written permission from the publisher. Editorial policy available upon request.