There are 42 children in dependency court without a voice. Fourteen inmates need help addressing medical and safety concerns in federal court. Eight individuals need a divorce so that they can start a new life. Four elderly individuals need protection in guardianship hearings. These are just some of the clients at the Legal Aid Center of Southern Nevada you can help. All you need is to spring into action.
To help attorneys spring into action, the Clark County Bar Association created the Pro Bono Corner in the Communiqué. Many of us read the Pro Bono Corner each month and feel inspired but fail to act. Life gets in the way. Without action, our good intentions remain silent. We are all waiting for the perfect time. That perfect time is now, spring.
Spring is the best time of the year, full of hope and beauty. The air is fresher, and long walks feel effortless. Outside, the birds are calling to us. Bees are buzzing, flowers are blooming, and spirits are rising. Nature is inviting us all to spring into action. A few hours of your time can change someone's life forever, and the feeling you get during your pro bono matter will raise your spirit.
Spring is also a time when we start gathering in the community. As part of the pro bono program, attorneys who take a case are never alone. There is support at every step, from mentors, sample pleadings, fee waivers, free CLEs, malpractice insurance, litigation support services, lunches, and a boost to your mental health. You can change someone's life. As attorneys, we are part of a small group with specialized skills. A pro se litigant often needs someone with specialized skills to overcome that last hurdle. You can be this person.
The only decision left is deciding whom to help.
So please take a case and Spring into Pro Bono.
About this article: This article was originally published in the "Natural Resources" issue of Communiqué, the official publication of the Clark County Bar Association, (May 2023). See https://clarkcountybar.org/member-benefits/communique-2023/communique-may-2023/.
About the author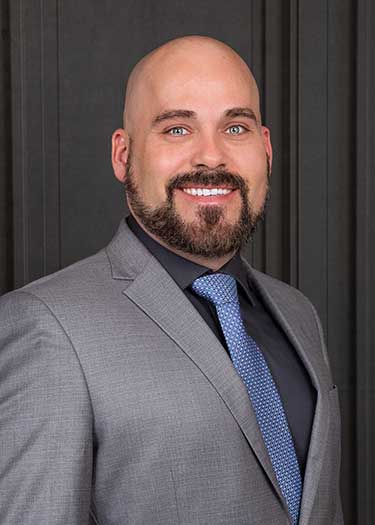 Michael Wendlberger, Esq. is the Director of the Pro Bono Project at Legal Aid Center of Southern Nevada. The Pro Bono Project pairs volunteer attorneys with screened clients in the areas of family, consumer, landlord tenant, civil rights, immigration, bankruptcy, and other areas of law. Interested attorneys should contact Michael at 702 386-1429 or mwendlberger@lacsn.org.
© 2023 Clark County Bar Association (CCBA). All rights reserved. No reproduction of any portion of this issue is allowed without written permission from the publisher. Editorial policy available upon request.