Being successful in today's business world requires you to be agile, innovative, and strategic. However, this is only possible when your employees are happy and healthy. A healthy workforce can lead to increased employee retention, lower absenteeism, and a reduction of healthcare costs because of fewer sick days. To create a healthy workforce, you should think beyond providing gym memberships and free snacks at work. Being healthy doesn't just happen; it takes conscious effort. The right approach can help your workers achieve balance between work and personal life while improving their physical, mental, social, and spiritual well-being. The question then becomes, "How do you create a healthy workforce?" Here are three things to focus on.
Create a culture where employees feel safe to speak up
In a healthy workplace, employees feel safe to speak up. They trust their leaders and feel comfortable discussing sensitive topics like mental health, relationships, and money. They can also openly discuss any issues they may have with their work environment, schedule, or workload. An employee-led initiative could be the start of your wellness journey. Wellness initiatives led by employees result in more participation and better engagement. Such initiatives are more likely to be sustained over time, reducing the need for management intervention. You can create a safe place for employees to discuss sensitive topics through various methods like regular one-on-ones, workshops, seminars, and employee surveys.
Provide healthy food in the workplace
The average employee spends about nine hours a day at work. Most organizations provide lunch breaks, but the food options may not be the healthiest. Your employees may be consuming large amounts of salt, sugar, and fat – all of which can lead to health issues down the road. You can provide healthy food options, either at the workplace or during lunch breaks. The change may seem minor, but it can have a major impact on your employees' health. You can choose from a variety of affordable, healthy food options and vendors that specialize in catering, including those that can deliver pre-packaged meals. Asking your employees what they need to succeed is an important part of this process.
Offer exercise opportunities for your employees
Encouraging exercise is one of the best ways to keep your employees healthy. It can improve sleep, reduce anxiety, increase energy and overall productivity, and improve focus. It can also improve muscle strength and endurance, improve posture and balance, and even stave off the effects of aging. Exercise options can include a variety of activities such as yoga, running, walking, hiking, swimming, or team sports. Depending on your organization and employees, you may consider setting up an exercise space, providing equipment that can be used in different ways, and offering wellness programs such as yoga or Zumba classes. You can also partner with a gym that is close to your office.
Bottom line: Help your employees feel safe, included, and heard
When people feel safe, included, and heard, their wellness improves – and so does their overall productivity. When your employees feel that their voices are heard and that they are supported, they are more likely to stay with the company and perform better. Wellness initiatives can improve employee retention and engagement and can help your company attract top talent. What's more, these initiatives can help your company position itself as a leader in the industry.
About this article: This article was originally published in the "Membership Matters" issue of Communiqué, the official publication of the Clark County Bar Association, (June/July. 2023). See https://clarkcountybar.org/member-benefits/communique-2023/communique-june-july-2023/.
About the author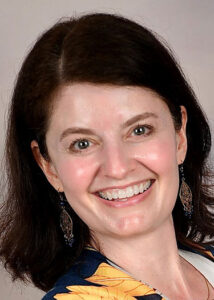 Traci Biondi, MD is the Chief Medical Officer of Prominence Health Plan. She leads clinical and medical strategy for the organization, directing clinical care, quality initiatives, and population health management. Dr. Biondi is a board-certified anesthesiologist, graduated from the University of Nevada, Reno School of Medicine in 2003. Dr. Biondi believes individualized attention and appreciation of each person's story matters and she is dedicated to cultivating a health system that responds in a safe, evidence-based, efficient way to deliver the care that is needed to help people live healthier lives.
© 2023 Clark County Bar Association (CCBA). All rights reserved. No reproduction of any portion of this issue is allowed without written permission from the publisher. Editorial policy available upon request.