A client walks into your office for a consultation. The consult starts hopeful, but you soon realize the client has no money and needs an attorney in an area that falls outside your wheelhouse. The client is short on funds but is facing a real crisis. You weigh your options, you want to help, but your caseload is crazy. You don't have the time or resources to learn a new area of law. Ultimately, you decide to turn the client away. As they leave, you're saddened and wonder, could you have done more to help this client?
Yes, you can! Send the client to Legal Aid!
Legal Aid Center of Southern Nevada represents clients on consumer matters, including bankruptcies, foreclosures, payday title loans, auto repair disputes, auto fraud, small probates, gaming card denials, landlord-tenant issues, and limited record sealing/warrant quashing cases. Our Family Justice Project helps clients in the areas of domestic violence, temporary protection orders, custody, divorce, asylum, DACA, and VAWA.
In addition to Legal Aid Center of Southern Nevada, our community partners can help. The Senior Law Project focuses on helping seniors (60 +) in a multitude of areas, including but not limited to estate planning, probate, consumer, government benefits, and elder law rights. Nevada Legal Services assists low-income clients, including but not limited to welfare benefits denials, federally subsidized housing issues, and employment issues.
So, the next time a client with limited means comes to your office, please send them our way.
And if you decide you want to help the client pro bono and potentially learn a new area of law, call us. We vet the clients and provide you with a mentor, draft pleadings, primary malpractice insurance, CLEs, translators, CLE credit for time spent on pro bono matters, and offer additional support.
About this article: This article was originally published in the "Environmental Health" issue of Communiqué, the official publication of the Clark County Bar Association, (Apr. 2022). See https://clarkcountybar.org/about/member-benefits/communique-2022/communique-april-2022/.
About the author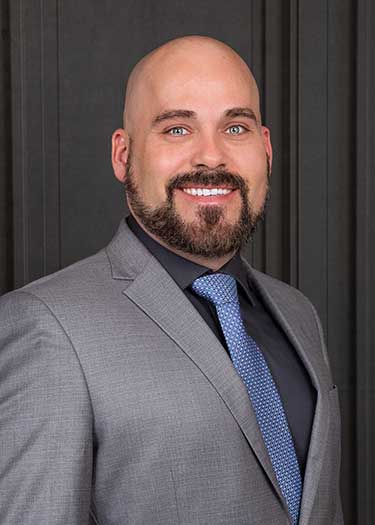 Michael Wendlberger, Esq. is the Director of the Pro Bono Project at Legal Aid Center of Southern Nevada. The Pro Bono Project pairs volunteer attorneys with screened clients in the areas of family, consumer, landlord tenant, civil rights, immigration, bankruptcy, and other areas of law.
© 2022 Clark County Bar Association (CCBA). All rights reserved. No reproduction of any portion of this issue is allowed without written permission from the publisher. Editorial policy available upon request.