By Chan Lengsavath, Esq.
Residents and visitors of Las Vegas may have seen mega resorts like those on the Strip. These large hotel casinos can have expansive gaming floors, thousands of hotel rooms, conference rooms, and showrooms. Residents have also seen convenience stores and supermarkets that have a few slot machines. Nevada law generally requires casinos to be a part of a resort hotel. However, in counties like Clark and Washoe, there is a group of casinos that has been around before the law was enacted that are now highly coveted establishments.
NRS 463.1605 requires a new nonrestricted casino in counties with a population of 100,000 or more to have "resort hotels" unless the establishment meets certain criteria that would grant a "grandfathered" exception. It is this grandfathering provision, tucked away in the revisor's notes of Senate Bill No. 535 (1991) and Assembly Bill No. 614 (1993), that attorneys may find interesting when they are representing clients that are looking to purchase or sell certain nonrestricted gaming establishments. Without the exception, a casino would be required to have a resort hotel that includes at least 200 rooms, a bar, and a 24-hour restaurant. See NRS 463.01865.
In Nevada, gaming establishments are licensed as either a restricted or nonrestricted license. See NRS 463.0177 and 463.0189. Restricted licenses are typically approved for taverns, bars, or convenience stores. These locations will have 15 or less slot machines and no other type of gaming. There are no requirements for restricted licensees to have a resort hotel. Before July 1, 1992, there were no resort hotel requirements for nonrestricted licensees, either. Then, in 1992, NRS 463.1605(1) was enacted and required applicants for a nonrestricted gaming license to have a resort hotel in conjunction with the casino. The legislature did, however, allow an exception to the resort hotel requirement for licensees that filed an application for licensure or held a nonrestricted license prior to July 1, 1992. Once these criteria are met, the grandfathered exception could continue indefinitely unless the establishment ceases gaming operations for more than two years. Additionally, this grandfathered exception runs with the establishment and is transferable to the next owner.
If a client wants to buy an establishment and open a new nonrestricted casino in Las Vegas without having to operate a resort hotel, the client will have to purchase a grandfathered establishment. Otherwise, not only would that new owner have to operate a gaming business, but the owner would also have to operate or construct a hotel, bar, and restaurant. Obviously, those additions can be a costly undertaking for purchasers looking to just provide gaming.
On the other hand, if a client wants to close gaming at a grandfathered location, an attorney may want to discuss with their client the importance of retaining the location's grandfathered status. Not only would that allow the operator to again conduct gaming in the future without having to be a resort hotel, but the establishment will also retain that status for possible future purchasers that may want to do the same. There is value in locations that have a grandfathered nonrestricted gaming license.
For the reasons above, the grandfathered status can be a highly sought asset. Currently, owners that no longer have gaming at their grandfathered establishments have been known to apply for gaming licenses to operate gaming for one day every two years just so that the grandfathered provision is retained at the establishment. Although a regulator may not have an opinion on the economics of such a transaction, a regulator could argue that operators would not voluntarily go through the Nevada Gaming Control Board's licensing process and pay the fees just to provide gaming for one day every two years (typically at a loss) if it was not significantly worth their time to do so.
Attorneys practicing in Clark and Washoe, especially when advising clients in buying or selling gaming properties, should be familiar with NRS 463.1605 and some of the related grandfathered exceptions. Otherwise, if the exception to the resort hotel requirement is lost, it is lost forever. That oversight can be a costly one for a current owner or future buyer.
About the author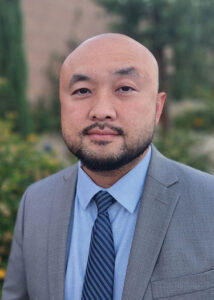 Chan Lengsavath, Esq. has almost 20 years of experience at the Nevada Gaming Control Board and has worked in three different divisions. He is currently the chief of the tax and license division. Chan is a certified public accountant and licensed attorney.
About the article
This article was originally published in the Communiqué (Nov. 2023), the official publication of the Clark County Bar Association. See https://clarkcountybar.org/about/member-benefits/communique-2023/communique-november-2023/.
© 2023 Clark County Bar Association (CCBA). All rights reserved. No reproduction of any portion of this issue is allowed without written permission from the publisher. Editorial policy available upon request.