By now, it is evident that the effects of COVID-19 will continue to impact businesses in unforeseeable ways for the foreseeable future. As a result, some businesses may be forced to raise equitable defenses against alleged breaches, including raising defenses rooted in force majeure concepts. Second-level consequences of the global pandemic will also force countless businesses to file for bankruptcy protection. While "unprecedented" may be the most overused word of the pandemic era, until recently, the interplay of force majeure concepts and the Bankruptcy Code was just that—unprecedented.
I. COVID-19 bankruptcies
The onset of the COVID-19 pandemic was accompanied by concomitant health concerns, government mandates, and volatile financial markets that continue to affect all sides of nearly every business relationship. In 2020, commercial Chapter 11 bankruptcy filings reached their highest levels in recent memory. Although government stimulus funds remain available in certain circumstances, the depletion of these funds may lead to more defaults and bankruptcy filings. Pandemic-related defaults and bankruptcies forced businesses, legal professionals, and bankruptcy courts to contemplate novel issues that seemed unimaginable only a short while ago.
II. Force majeure collides with bankruptcy
By way of example, distressed companies are invoking force majeure clauses as they seek to excuse alleged defaults of the obligations imposed under their commercial agreements. As many readers may recall from first-year contracts class in law school, force majeure (French for "superior force") is a concept often contained in commercial contracts that seeks to shift the responsibility in a contract for an unforeseen event that might occur in the future, thereby relieving one party of responsibility under the contract. Critically, however, the concept of force majeure is not codified in the Bankruptcy Code. With bankruptcy filings on the rise, an increasing number of business leads and practitioners are left to ponder how bankruptcy courts approach force majeure issues when raised in the bankruptcy context.
In a matter of first impression, one court recently analyzed whether governmental orders and/or the financial consequences of the pandemic support the suspension of rental payment obligations. See In re Hitz Restaurant Group, 616 B.R. 374 (Bankr. N.D. Ill. 2020). In Hitz, a landlord sought to enforce Hitz Restaurant Group's (the "Debtor") obligation to pay post-petition rent under Section 365(d)(3) of the Bankruptcy Code, which requires a debtor to timely perform obligations under a lease of nonresidential real property that arise after commencement of the bankruptcy case. Id. at 376. The Debtor, on the other hand, argued that the force majeure clause in the parties' lease agreement excused its performance when the governor of Illinois issued an order prohibiting in-restaurant dining (although take-out service was permitted). Id. The United States Bankruptcy Court for the Northern District of Illinois concluded that the force majeure clause excused at least a portion of the rental payments due to the landlord. Id. at 379. As a result, the court abated the Debtor's rent obligation in proportion to its reduced ability to generate revenue due to the governmental order. Id.
While the Hitz opinion relieved a Chapter 11 debtor from timely paying post-petition rent, force majeure litigation is fact-specific—requiring courts to interpret each unique force majeure clause, the circumstances that allegedly triggered the clause, and the scope of the specific force majeure clause at issue, among numerous other considerations. Moreover, while Hitz involved a lease provision's impact on post-petition rent suspensions, it remains to be seen whether other courts will follow the same legal principles in determining force majeure disputes in other commercial contexts.
III. Conclusion
As government stimulus efforts taper off and the lasting commercial effects of the pandemic become clearer, this year may be marred by contractual defaults and increased bankruptcy filings. Defaulting and/or insolvent businesses have sought relief from various sources as of late, including invoking force majeure defenses and declaring bankruptcy. Even though the Bankruptcy Code expressly protects landlords' interests by requiring debtors to timely pay post-petition rent, at least one court granted partial debt relief to a debtor based on principles of force majeure. Only time will tell in which ways the concepts of force majeure and bankruptcy litigation may collide next.
About the author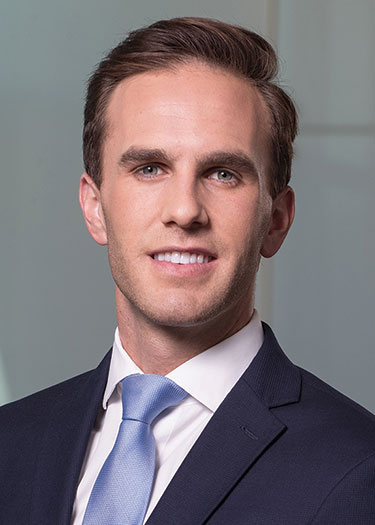 Connor H. Shea, Esq., is an attorney at Brownstein Hyatt Farber Schreck, LLP where he represents a wide array of clients in complex commercial litigation and bankruptcy matters. Mr. Shea serves as the secretary of the Bankruptcy Law Section of the State Bar of Nevada.
About this article
This article was originally published in the "Bankruptcy Law" issue of Communiqué, the official publication of the Clark County Bar Association, (April 2021). See https://clarkcountybar.org/about/member-benefits/communique-2021/communique-april-2021/.
© 2021 Clark County Bar Association (CCBA). All rights reserved. No reproduction of any portion of this issue is allowed without written permission from the publisher. Editorial policy available upon request.